Any credible scientist follows
xkcd webcomics
. Or at least checks in periodically.
I must not be that credible a scientist, because I clued in a bit late on this gem: A to-scale illustrated comparison of Earth's deepest underwater locales.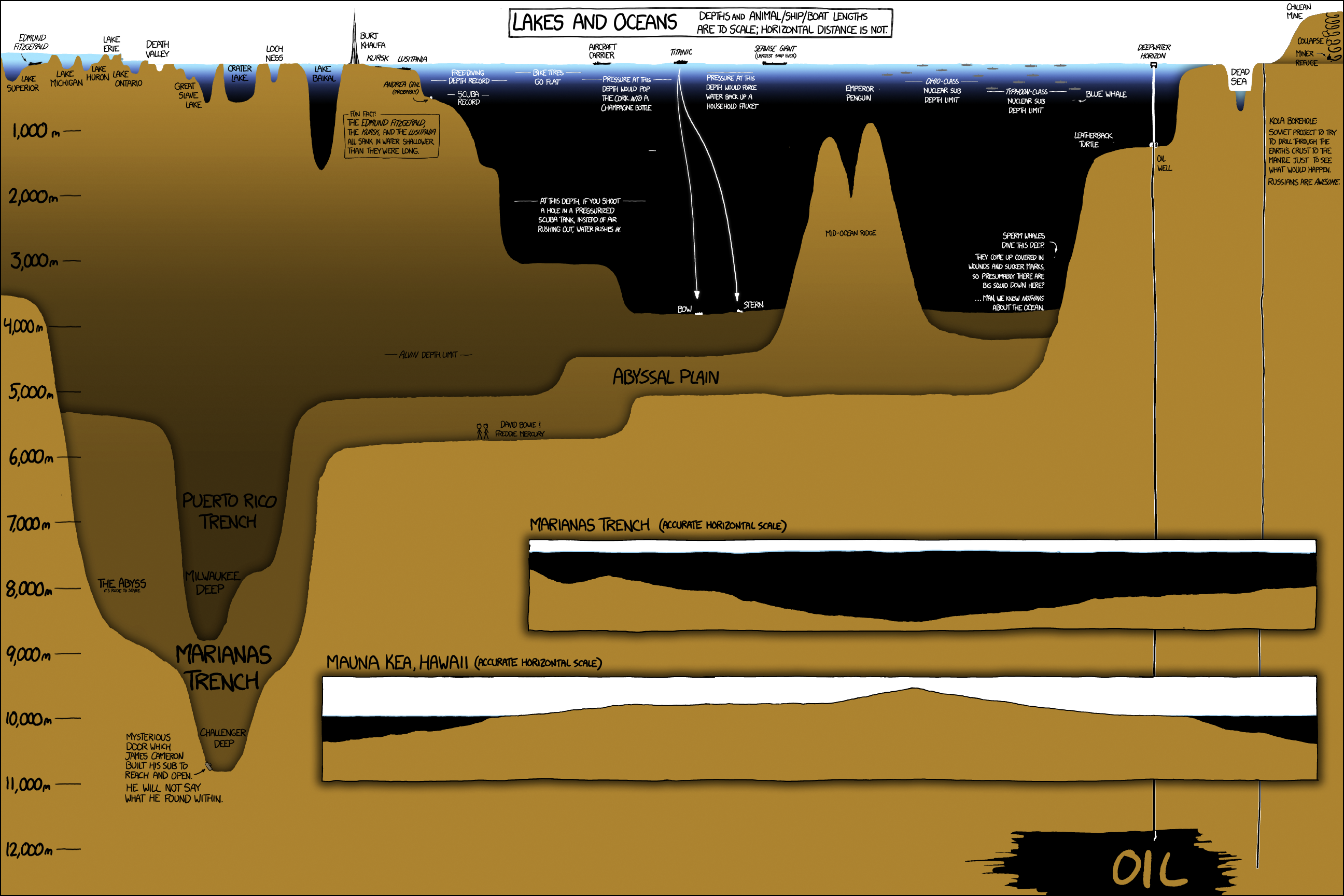 I love stuff like this because you tend to dedicate a considerable amount of time really trying to fathom these unfathomable sizes of things. And after you think you have a pretty good grasp of the size relationships, you spend even more time taking in the humbling wave of realization, for what must be the hundredth time, of just how damn small you are.
I mean, LOOK HOW BIG THE OCEAN IS!
Bonus: A bacterium on a diatom on an amphipod
BOOM.